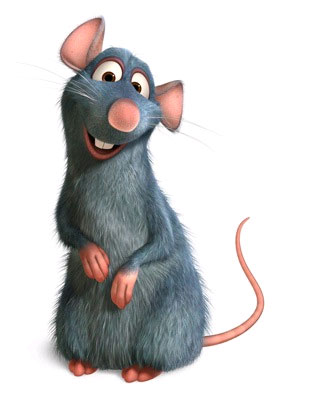 I have been wanting to make this ever since I saw the Disney movie in 2007. This summer I have access to a LOT of zucchini since my uncle is growing some in his garden, and while I was looking up zucchini recipes I discovered that ratatouille uses quite a bit of zucchini so I decided to make it today for our Sunday dinner.
This recipe is a crock-pot ratatouille recipe, so it is not going to look like what they eat in the movie. That type of ratatouille takes a LONG time to make. I am assuming that this tastes about the same:
Ingredients
1 eggplant, peeled and sliced into 1/4 inch thick slices
1 large onion. julienne
2 large zucchini, sliced 1/4 inch thick
3 garlic cloves, minced
1 large red pepper, julienne
1 large green pepper, julienne
1 tomato, diced
6 ounces tomato paste
1 teaspoon basil
1 teaspoon oregano
1 teaspoon sugar
1 teaspoon salt
1/2 teaspoon crushed black pepper
1 tablespoon parsley
1/4 cup olive oil
Instructions
Starting with the onions, layer the vegetables into your crockpot only using half of the amount you have.
Add the herbs, spices, and the tomato paste.
Layer the remaining vegetables into your crockpot.
Cover the vegetables with the olive oil.
Cook on low for between 7 to 9 hours.
I will admit that I did not follow the recipe completely, and rather than layer I just mixed everything all together since I figured it would end up that way on the plate anyways. I also added mushrooms since I had some that I needed to use up. It turned out pretty good (needed a little salt). I just served it with some rolls, I'm not sure how the French traditionally serve it, but since they like bread maybe I got it right!